For more information click www.brokenswordsforever.com
Broken Swords: The Last in Line is now available VoD.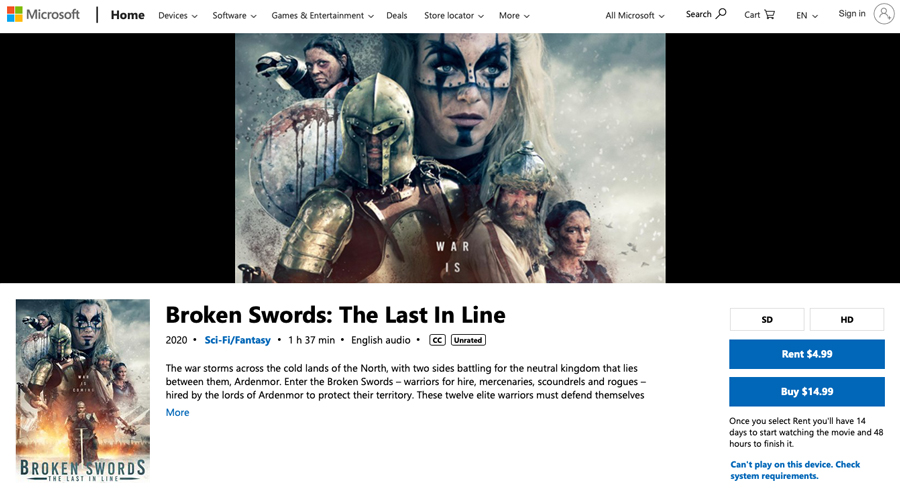 Also available on demand in South America. 3/1/2020.
Available at retail stores (Walmart, Best Buy, etc) across the U.S. 12/4/2019.
World Premiere, 11/17/2018. SOLD OUT CROWD.
Post-Production completed on 11/2/2018.
Principal Photography completed on 11/13/2017.